AgCabLab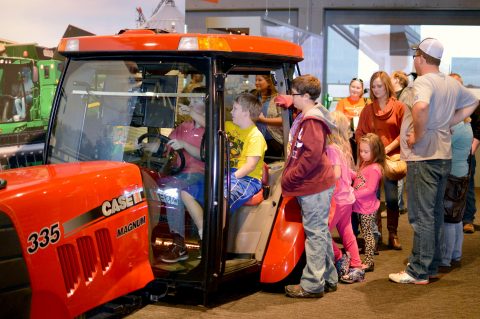 The Ag Cab Lab project engages the public with hands on farming experiences through the use of an actual tractor cab.
Players get to drive, plant, and plow as they steer the wheel and flip the console switches inside the tractor cab.
Permanent exhibits and mobile cabs at fairs and agriculture related events throughout the year leave a positive impact on thousands of kids and adults.
Sponsors for the project have included Case IH, Pioneer, MN Corn, MN Farm Bureau, and many more.
The project also includes different versions of the system to accommodate a variety of setup options. A combine cab version allows users harvest a corn field by driving a combine. A 30-foot trailer gives an Ag Cab Lab mobility and a mini-barn version provides a more portable option for the system.